Character Information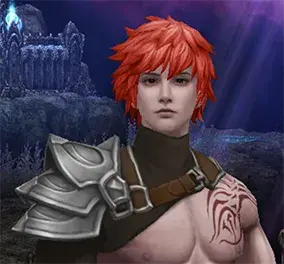 Illusion Knight: Jackguard
The Illusion Knight is a knight who uses the power of illusion, and summons a phantom sword in his left hand to use various types of swordsmanship skills. It has normal defense and high attack power. Skill attack power and attack power can be strengthened with agility stats.

CREATION CONDITION

Default Creation

STARTING POINT

Lorencia

BASIC STATS

HP

MP

STRENGTH

AGILITY

VITALITY

ENERGY

100

20

25

28

15

15

EVOLUTIONS

1st CLASS

2nd CLASS

3rd CLASS

Illusion Knight

Mirage Knight

Illusion Master

PARTY

Illusion Knight, Magic Gladiator, Fairy Elf
BACKGROUND STORY
Born as an alter ego of Kundun, Jacquard, who was good at swordsmanship from a young age, was able to outdo his peers without much effort. Although his abilities as a knight were outstanding, he was not recognized as a Magic Gladiator at all because he was a descendant of a Magic Gladiator and could not use magic swords and magic. For a long time, Jacquard blamed his lack of ability and hid the fact that he was a descendant of a Magic Gladiator. Then, in an unexpected situation, the moment of awakening comes. In order to block the flying sword during the match, the left hand unconsciously opened up, and the illusion of the sword held in the right hand suddenly appeared.

SWORD OF WELCOME
It was a new opportunity that came to Jacquard, who was thirsty for public recognition. Jacquard began the illusion training without delay, and soon learned the ability to illusionize his weapon or illusionize himself. The moment he longed for so much came like a lie when he acquired the ability that no one else had. With Kundun's recognition and trust, he became so powerful that there was no one who didn't know him across the continent of Mu. For a while everything went smoothly. Jacquard's loyalty to Kundun burned more and more as his fame grew. As Jacquard's loyalty grew, Kundun's trust in Jacquard also seemed to grow stronger. Then one day, Jacquard follows Kundun's secret will. An order to infiltrate the main base, the Blood Castle, and destroy the barrier. Jacquard, acting immediately, successfully carries out the mission. However, on the way back, the movement of the Lemurians near the Lost Tower was suspicious. Upon reporting to Kundun, further orders are issued to investigate their actions. However, the quick-witted Lemurians immediately notice Jacquard's tail and launch a fierce attack with extreme hostility. Jacquard, who was engaged in a frantic battle, suddenly realized that there was no one to help him.
Lost Tower. Isn't that place full of Kundun's servants? Without knowing why he had to deal with the enemies coming alone, he fights and fights only to survive. Jacquard's life was saved thanks to the illusion training, but Jacquard, who was seriously injured, escapes to the depths of the Lost Tower and loses consciousness. Jacquard manages to come to his senses and is enveloped in uncontrollable anger. Kundun has abandoned me. Me, the alter ego of Kundun. I swore allegiance. Jacquard now knows that only his burning vengeance will save him. Only revenge on Kundun will allow him to escape from this place, the Lost Tower, which is full of Lemurians and Kundun's men. Motivated by the powerful revenge, Jacquard goes to battle again with the sword of illusion. Countless enemies are cut by his sword and fall, but the anger that rises from the blade never cools. He keeps moving forward. Until you face Balrog, the ruler of the Lost Tower. Balrog was a strong opponent. An opponent that can only be won if you fight for your life. A fierce battle began. Jacquard fights him with all his might. He had no intention of dying in the Lost Tower. Because Jacquard had a bigger opponent than Balrog, an opponent he had to defeat. So even if you fall, you get up again. Even if it hurts, I raise my sword again. Feel the powerful power emanating from the sword of illusion and become one with that power to deliver the final blow of conversion. So, he finally defeats Balrog. Jacquard leaves the Lost Tower, covered in Balrog's blood. Having pioneered the path of the Illusion Knight himself, he heads to a new battlefield to take revenge on Kundun.
*There may be translation errors.

SKILLS
ILLUSION KNIGHT EXCLUSIVE SKILLS

CHARGE SLASH

WINDGLAIVE

BLADE STORM

ILLUSION AVATAR

ILLUSION BLADE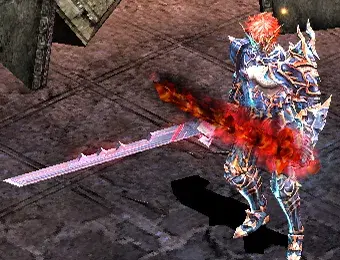 ILLUSION BLADE
SKILL DESCRIPTION
Duplicate the right-handed sword to summon a phantom sword in the left hand. Illusion Knight's attack power is greatly increased.
OTHER
You can dismount the weapon or right-click the buff icon at the top to unlock the buff.
REQUIREMENT
Level: 25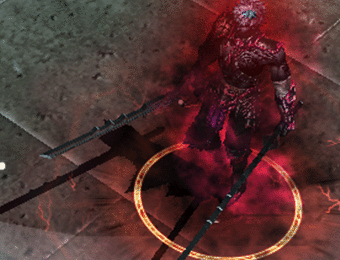 ILLUSION AVATAR
SKILL DESCRIPTION
Summons your own Illusion. Illusion Knight charges and attacks nearby enemies.
OTHER
Summoning will be canceled if you are more than a certain distance away from Illusion Knight. Illusion does not attack characters in PvP. It cannot be used in the Chaos Castle event map.
REQUIREMENT
Agility: 900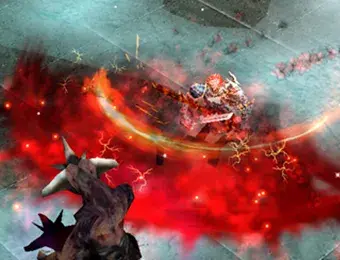 CHARGE SLASH
SKILL DESCRIPTION
The Illusion Knight quickly charges to the enemy and attacks by emitting powerful sword energy in a fan-shaped area.
OTHER
Attacks enemies within a 4 tile range by emitting sword energy without charging. Charges and attacks enemies within 4 tile range.
REQUIREMENT
Agility: 80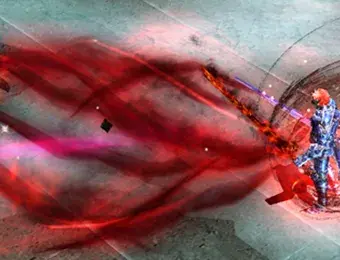 WINDGLAIVE
SKILL DESCRIPTION
Attacks the enemy by emitting a tornado-type sword in front.
REQUIREMENT
Agility: 650
COOLDOWN TIME: NONE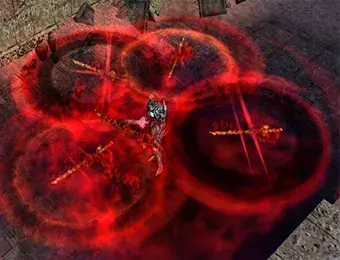 BLADE STORM
SKILL DESCRIPTION
Sharp phantom blades create a storm around the character, attacking multiple enemies in a wide area.
REQUIREMENT
Agility: 1150
Windglaive Mastery: 10 Points
COOLDOWN TIME: NONE