New event: All together boss battle
Event zone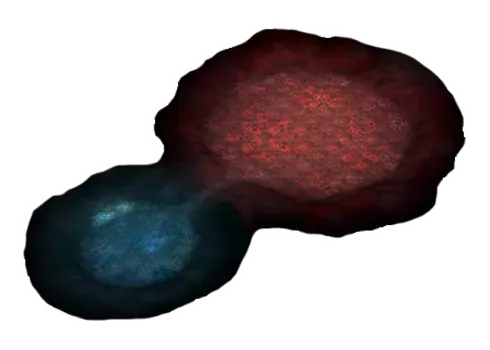 Conditions for entry
Characters level 800 or higher who have completed the 4th class change.
Entry items
10 million zen.

All together boss battle ticket.

All together boss battle ticket
Description:
You can obtain it with a chance when you kill a monster lv 200 or higher.
(deep dungeon 2nd floor or higher hunting grounds)
Event progress channel and schedule
Event progress channel
Each game channel.
Except for loren market, event maps and siege channel.

Event schedule
Event entry time: every day from 19:55 to 20:00.
Event start and end times: 20:00 o'clock every day.
​​​​​​​Event running time: 5 minutes.
How to enter, progress and reward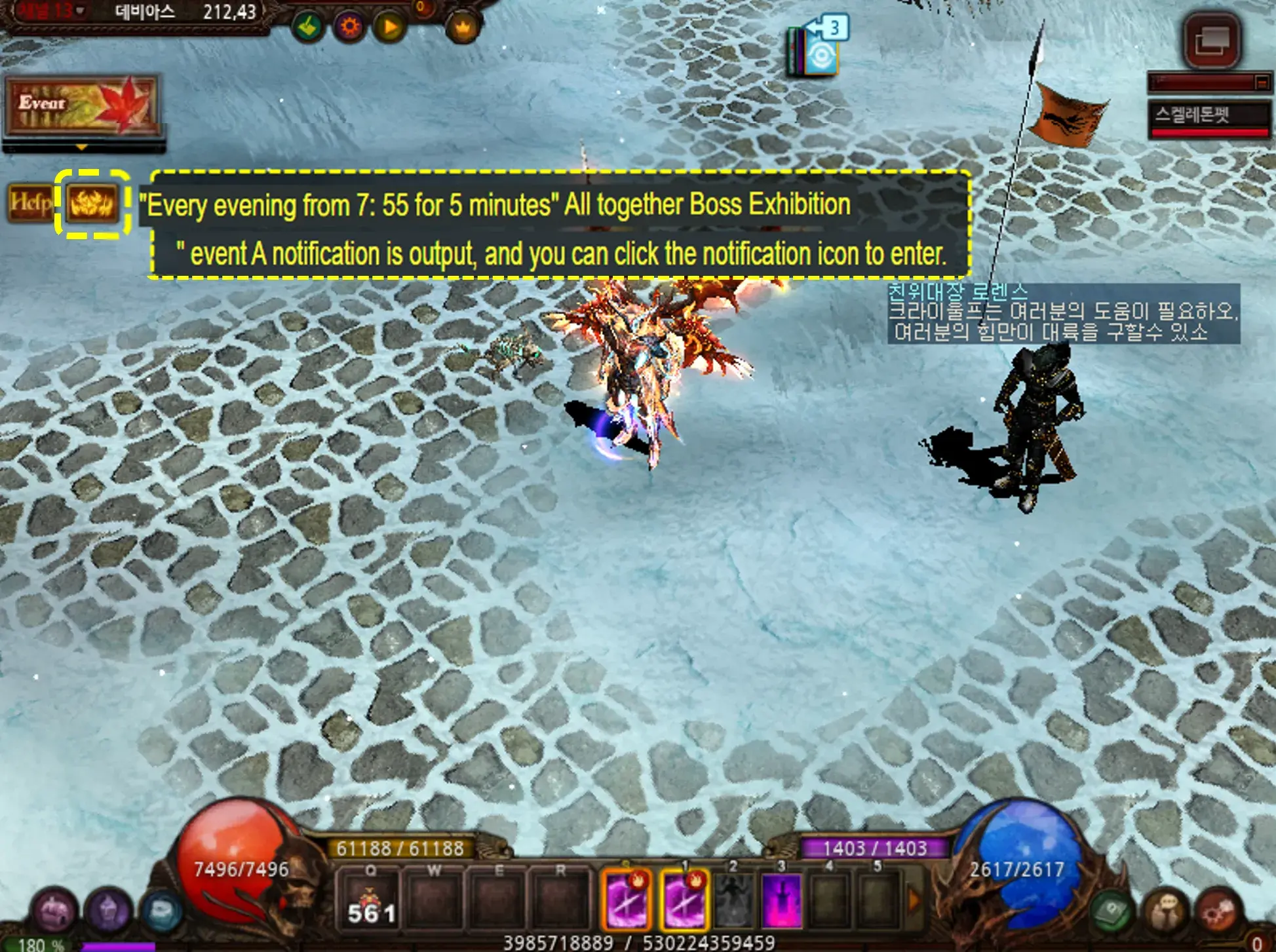 Event progress
At the start of the boss battle, 2 boss monsters appear.

Characters participating in the event inflict damage greater than the standard damage to the boss monster.

The goal is to kill all boss monsters that appear.

If a character dies in the event, it will move to a safe zone within the boss zone.

You can continue to participate in the boss battle until the event ends.

The character death penalty is excluded from the 'boss battle together' event map.